A court must have jurisdiction to enter a valid, enforceable judgment on a claim. If there is a situation where jurisdiction is lacking, litigants, through various procedures, may retroactively challenge the validity of a judgment to potentially have it rendered void. Subject matter jurisdiction is one type of jurisdiction a court must have. It is the requirement that a court has power to hear the specific kind of claim that is brought to that court. What happens when a court that has already made a ruling is found to have lacked subject matter jurisdiction? How can you tell if a court will have subject matter over your case? Jeter v. McGraw answers these questions.
Probate Case
Jeter v. McGraw, 218 S.W.3d 850 (Tex. App. 2007)
Facts of the Case:
Leonard Jeter, who was born out of wedlock, brought action declaring him an heir of his alleged biological father and a 50% interest owner of certain real property. Jeter also sought to partition the property. The trial court entered in favor of the opposing party. Their ruling was reversed, and the matter was remanded (returned to the court). On remand, the 1st District Court, Jasper County, granted partial summary judgment in favor of defendants on the heirship issue, denied Jeter's motion for partial summary judgment, and partitioned the property in question, awarding Jeter a one-fourth interest in the property. Summary judgment occurs when a court grants a ruling to a party involved without a full trial. Jeter appealed and the case was brought to the court of appeals. The court of appeals found that the district court lacked subject matter jurisdiction to rule on Jeter's heirship status, so they dismissed the case.
What This Case Means:
Subject matter jurisdiction exists by operation of law and cannot be conferred on a court by consent or waiver. This means that while a party may waive personal jurisdiction, they cannot under the law waive subject matter jurisdiction. Lack of subject matter jurisdiction renders a judgment void rather than merely voidable since a court must have it to make a proper ruling.
Exclusive original jurisdiction to determine heirship is conferred upon the county court sitting in probate, and the district court has no such original jurisdiction. This means that heirship cases must be heard in probate court. Jeter's case was heard in a district court. In the instant case, Jeter's suit requires a threshold determination of his heirship status prior to any judgment of his entitlement to any of the real property. Essentially, his heirship status needs to be decided in a probate court before a court can make any rulings on his claimed interest in the property. This determination is required here because there is no record evidence that Jeter qualifies as a "legitimate child of his father" for inheritance purposes under the applicable law.
Because Jeter's petition pleads his entitlement to one-half of "his father Maine Jeter's estate as a surviving child," and because of the complete absence of record evidence that would permit Jeter to be considered a "presumed child" or an otherwise "legitimate child of his father," the determination of Jeter's heirship status becomes a threshold matter (meaning it must be dealt with before anything else), and any resolution as to Leonard's right to or interest in the tracts of land in question is secondary to his establishing a right to inherit from Maine.
Do you need an Experienced Attorney to help with a Probate Matter?
When you lose a loved one, the last thing you want to deal with is probate. But if your loved one didn't have a will or named beneficiaries, probate may be necessary to settle their estate. And if your loved one lived in Texas, the process can be even more complicated.
That's because Texas has a unique jurisdiction system when it comes to probate. Unlike other states, which have either district or county courts handle probate matters, Texas has both. So if you're dealing with a probate matter in Texas, you need an experienced attorney who knows how to navigate the state's jurisdiction system.
At Kreig LLC, we only handle Texas probate matters. We know the ins and outs of the state's jurisdiction system, and we can help you through every step of the process. Contact us today for a free consultation. (512) 273-7444.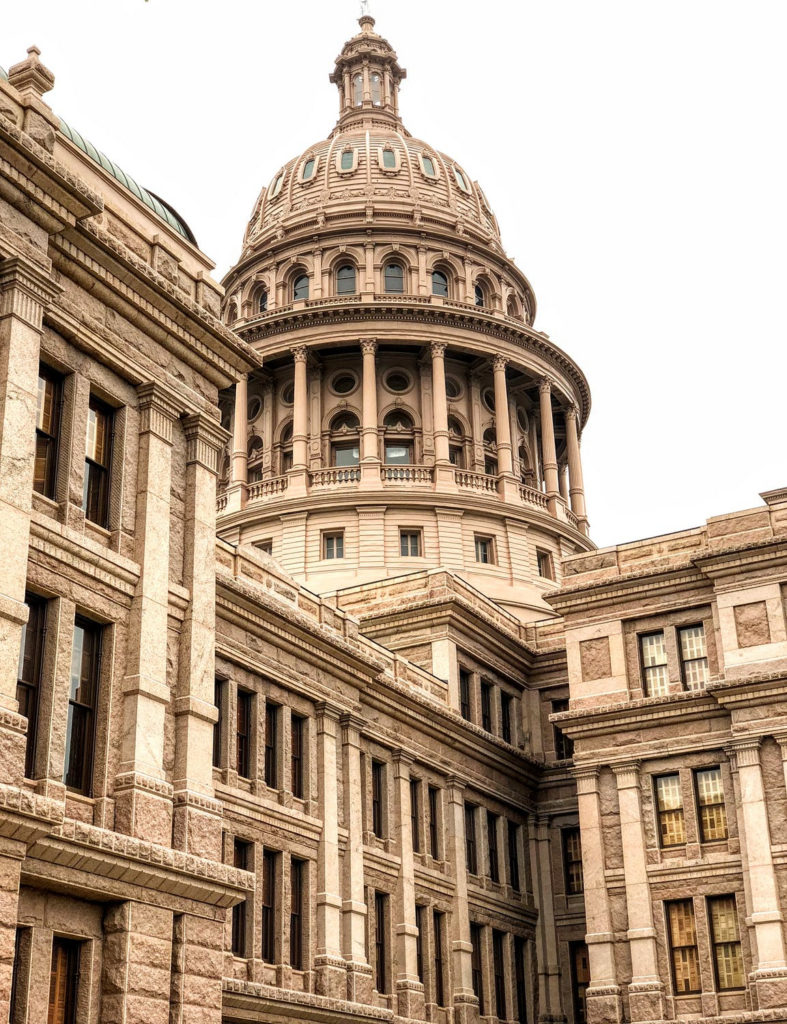 Related questions
What is an affidavit of heirship?
An affidavit of heirship is a document used in Texas to establish the identity of an individual's heirs. The affidavit is usually filed with the court by the executor or administrator of an estate, but it can also be filed by any interested party. The purpose of the affidavit is to provide evidence of the identity of the deceased individual's heirs so that the estate can be properly distributed.
Affidavits of heirship are generally used when the deceased died without a will, or when the will is contested. They can also be used in other circumstances, such as when the identity of an heir is unknown or disputed.
To create an affidavit of heirship, the affidavit must gather information about the decedent's family members and other heirs. This includes collecting birth and death certificates, marriage licenses, and other relevant documents. Once all of the necessary information has been gathered, it must be presented to a notary public, who will then sign and date the affidavit.
After the affidavit has been created, it must be filed with the court. Once it has been filed, it becomes a matter of public record.
How to transfer property after death of parent in Texas?
If you are the heir to your parent's estate in Texas, there are a few things you need to know about transferring the property. First, you will need to file a petition for probate with the court. This is necessary to establish your heirship status. Once that is done, you will need to have the property appraised and then file a notice of death with the county clerk. After that, you will be able to transfer the property to your name.
How to get an affidavit of heirship in Texas?
If you're looking to get an affidavit of heirship in Texas, there are a few things you'll need to do. First, gather all of the necessary documentation. This includes things like a death certificate, will, and any other legal documents that prove you are the rightful heir. Next, contact an experienced probate attorney who can help you navigate the process and ensure that everything is done correctly. Finally, file the affidavit of heirship with the court and provide all required documentation. Once everything is filed, you'll be able to move forward with your claim.
What is the purpose of an affidavit of heirship?
An affidavit of heirship is a legal document that is used to establish the identity of an individual's heirs. This document is often used in situations where an individual has died without leaving a will, or when the identity of the heir is in question. The affidavit of heirship can be used to establish ownership of property, to settle estate matters, or for other legal purposes.
Who can file an affidavit of heirship in Texas?
In Texas, anyone can file an affidavit of heirship. However, the person filing the affidavit must be able to show that they have personal knowledge of the facts stated in the affidavit. Additionally, the person must be 18 years of age or older and must not be a party to the estate.