In the absence of a will, a person's property is distributed according to rules defined by the state of Texas. This process is known as "probate" or "administration" of the estate. But what happens if you have a will and it contains a mistake? Can your probate attorney or the the probate court fix it in probate administration? This article answers that question.
Carpenter v. Tinney, 420 S.W.2d 241 (Tex. Civ. App. – Austin 1967, no writ)
Probate Law Terminology
Undue Influence: Before a will may be set aside on the ground of undue influence, the contestant must prove (1) existence and exertion of influence, (2) effective operation of the influence so as to subvert or overpower the mind of the testator at time of execution of will, and (3) execution of a will the maker would not have executed but for the influence.
Probate Case
Facts & Procedural History
Frankie Tinney was the wife of WI.I Tinney, a stock farmer. The couple owned 400 acres of land and cattle. After Mr. Tinney's death, Mrs. Tinney filed an application to probate her husband's 'lost' will, under which she claimed to be the sole beneficiary. The will was contested, and the Court of Appeals denied probate of the proffered will. While Mr. Tinney was still alive, Mrs. Tinney executed her own will, under which she gave $5 to her husband, her daughter, Cora, and her son, Clifton. She gave the remainder of her property (real, personal, and mixed) to her other sons (Dor and Milton), and appointed Dor as independent executor of her estate.
Cora (Tinney) Carpenter (Contestant), along with her husband, filed suit in County Court to contest the will of Frankie Tinney (Testatrix). She listed her three brothers as Proponents, and sued Dor both individually and as the designated executor of their mother's will. Contestant stated that (1) Testatrix was of unsound mind and incapable of making a will, (2) that Proponents exercised undue influence over Testatrix, and (3) that the will was the result of a "fraud or mistake. The County Court ruled in favor of Proponents, as did the District Court on appeal.
The Court of Civil Appeals stated that the trial court was correct that Testatrix had testamentary capacity, and that the evidence did not support a finding that she experienced fraud or undue influence when making her will. Without fraud or undue influence, a mistake of fact or law does not invalidate a will even if the testator would have altered the will had the mistake not occurred, as seen here. The mere fact that an individual (who would later profit from the will) had the opportunity to persuade his opinion on the testator did not equate to undue influence. In addition, the Court stated that the trial court's admission of a deposition was properly conducted and was not an error. The Court affirmed the judgments of the trial court.
Main Considerations
Is a mistake of law or fact a substantial defense against the probate of a will? Whether whole or in part, the probate of will is not affected by such mistakes unless the testator experienced fraud or undue influence.
Can probate courts alter wills that contain mistakes of law or facts? Courts cannot alter a will even with the presence of such a mistake.
The Takeaway
Carpenter v. Tinney shows that a will cannot be set aside merely because the will is based on a false belief under allegations of mistake of fact that are not instigated by fraud or undue influence. Such a scenario does not license the court to rewrite the will.
Do you need a lawyer to probate a will in Texas? How much do probate attorneys cost in Austin?
Hire an Experienced Probate Attorney in Austin. Do you need help with a probate matter in the Austin-metro area or the surrounding communities? We are experienced probate lawyers who represent clients with sensitive probate matters. If so, please visit our homepage to see how we can help.
Testimonial for Probate Litigation Austin Probate Lawyers
"Kreig has been the consummate professional in my dealings with him. Exceptionally knowledgeable and has frequently brought ideas to my attention to assist me personally and in my business. Definitely recommend."

– Jonathan Wilder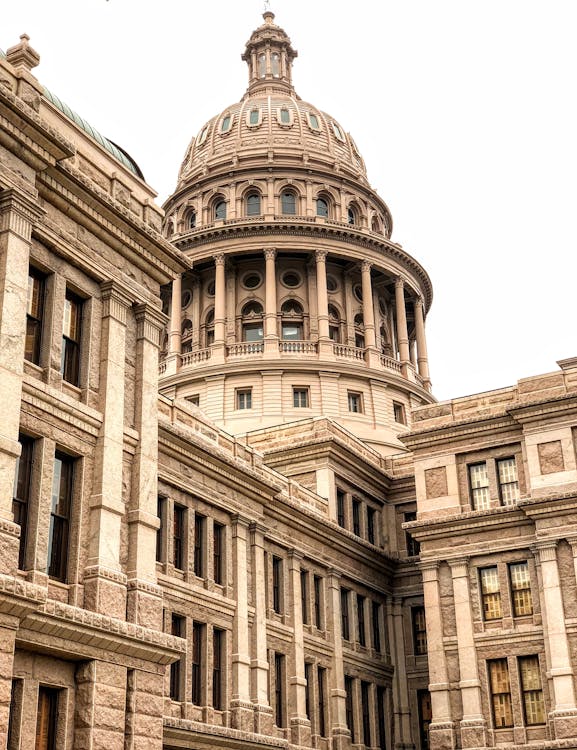 Related Questions
How much does an estate have to be worth to go to probate?
In certain jurisdictions, but not all, if the value of your estate is less than $150,000, you do not need to go to probate court. You can use a simpler process called 'Informal Probate'.
What does probate mean?
Probate is the legal process through which a court confirms the validity of a will and grants administration of the deceased's estate to the executor named in the will.
What is probate court?
Probate law is a term used to describe the legal process for settling the estate of a person who has died. The probate court is the court that hears cases involving the transfer of assets from an estate to the rightful heirs or beneficiaries.
How long do you have to file probate after death?
Most attorneys recommend filing probate as soon as possible after a loved one has died.